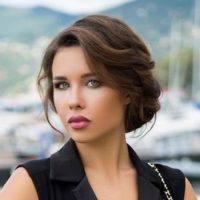 topclass escort di lusso milano-international independent luxury escort
Gallery
VITTORIA TOP ESCORT MILANO
Sono Vittoria, Elegante e bellissima Lady Italiana di 24 anni.
Propongo un servizio Esclusivo e di Assoluta Classe, mi definisco Escort di Lusso: sono elegante, bella, passionale e molto riservata.
Se sei un uomo distinto, educato e vero Gentleman non aspettare, chiamami. In me troverai una giovane ragazza Italiana esclusiva, sensuale, intrigante e conturbante.
Fisico da sogno e la grande voglia di essere unica e irripetibile! Carismatica, intraprendente per ogni tua voglia o desiderio… Il resto chiedimelo tu, tutto e' possibile… Trascorreremo momenti molto piacevoli dove io mi divertirò a coinvolgerti ed a sedurti con quel pizzico di malizia e passione in piu……donandoti una speciale ed indimenticabile esperienza GFE come se fossi la fidanzata dei tuoi sogni.
Disponibile per pomeriggi, cene, serate, weekend, viaggi. Posso raggiungerti ovunque, non ho base fissa.
Per i nostri speciali appuntamenti ti invito nelle mie deliziose e riservatissime locations in Italia (MILANO, Monza, Brescia, Bergamo, Venezia e nelle principali città) Svizzera (Zurigo, Ginevra, Lugano, Ticino) e Montecarlo
Incontro solo su appuntamento e con preavviso. No anonimi, no INCONTRI DI UN ORA. NO LAST MINUTE!
Preferisco un primo contatto preliminare tramite email, per valutare la richiesta e la persona e considerare se sia il caso di fornire il mio numero di cellulare per ulteriori contatti ed accordi. Questo per evitare di perdere del tempo con richieste inadeguate di INDECISI o di persone che non leggono le informazioni sul mio sito.
Scrivimi specificando il tipo di incontro che vorresti, in che città, la durata ed una data indicativa. Tieni presente che non controllo le email con regolarità, quindi necessito che tu mi scriva con un adeguato preavviso di qualche giorno: sarò infatti impossibilitata a rispondere in tempo nel caso che la tua richiesta sia un last-minute.
Contattami alla mia Email: [email protected]
PRIMA DI CONTATTARMI VISITA IL MIO SITO PERSONALE, dove troverai tutte le informazioni su di me: tariffe, condizioni, foto: elitetravelgirls.escortbook.com
Leggi tutte le Recensioni su di me qui: www.recensioniaccompagnatriciescort.com
Quando mi chiami dimmi che mi hai visto su TopClass-Escort.com

Vittoria Top Class Escort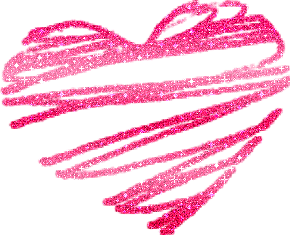 VITTORIA TOP ESCORT MILANO
Top Class Escort International & Luxury Travel Companion
I am Vittoria, 24yo International Independent Top Class Escort and Luxury Companion, a woman of the world!
I am a sensual, carefree and adventurous girl with a thorough honest character. Due to my charming and relaxed manners I easily and immediately make you feel comfortable, a radiant smile and just a touch of mystery in my expression.
Behind a calm nature I hide a passionate woman with a wonderful body: a figure toned by sports and a velvety skin. I am all charm and sensuality. Sexy and open-minded, I love letting go with my partner and having new experiences together.
I am something of an extravert, but also know how to be discrete and behave perfectly in society.
The dream companion of every gentleman wanting to live and share moments of pure pleasure and erotic sensuality.
I am a sweet treasure to be discovered. You will fall in love with my company.
Contact me to my Email: [email protected]
VISIT MY PERSONAL WEBSITE FOR MORE PICS, VIDEO, DETAILS ABOUT ME AND TERMS FOR BOOKINGS:
elitetravelgirls.escortbook.com
When you contact me please mention TopClass-Escort.com

Vittoria Top Class Escort