topclass escort di lusso alto livello milano,accompagnatrici escort roma
TopClass Escort Lusso Milano Roma Bologna Firenze Napoli
Gallery
Olivia Topclass Escort di Lusso Alto Livello in Tutta Italia
Ciao Sono Olivia, Top Class Escort di Lusso ed Accompagnatrice Esclusiva.
Rivolgo questo annuncio a persone distinte che adorano gli incontri esclusivi, a Gentlemen generosi ed a veri Signori di Alto Rango.
Sono un incantevole e bellissima 22enne italiana, sono proprio come mi vedi in foto: mora mediterranea, affascinante, con un fisico da sogno come se fosse stato abilmente cesellato… Mi propongo esclusivamente per incontri di Alto Livello. Non chiamarmi se non sei interessato a trascorrere il tuo tempo con una vera Top Class Escort ed Elite Courtesan.
Se ti ritrovi in tutto questo, io sarà la scelta giusta per rendere reali le Tue fantasie!
In un incontro prediligo la qualità alla quantità, sono quindi molto attenta a selezionare le persone ed i contesti giusti…. Adoro condividere la mia complicità anche con coppie o donne dalla spiccata femminilità. Sono anche disponibile in ESCORT DUO e Lesbo Show con una delle mie Bellissime e riservatissime amiche.
Curiosa per natura… sono sempre alla ricerca del piacere autentico, dote che mi porta alla scoperta continua di esperienze nuove ed emozionanti rendendo pienamente partecipe il mio partner. Sono anche esperta Mistress per Dominazione, BDSM e tanto altro. Esigo solo riservatezza ed educazione. In cambio saprò rendere tangibili e reali i tuoi desideri più intimi e le tue fantasie più inconfessabili.
Il mio orientamento è BISEX quindi SI COPPIE e possibilità di ESCORT DUO E LESBO SHOW CON AMICA
NO INCONTRI DI 1 ORA! NO MEZZORETTE!!!!!
NO BASE FISSA-NO TOURS-NO LAST MINUTE
Con il giusto prevviso posso raggiungerti in hotel in TUTTA ITALIA o all'estero (Svizzera, Montecarlo, Paris, London, Francia, Europa, International) ed accompagnare il tuo tempo libero, o le tue serate per una cena e un dopo cena… Indimenticabile!
Ricevo nelle principali città Italiane in ambienti eleganti e riservati, solo su appuntamento preso con preavviso di qualche giorno e poi prenotato e confermato qualche giorno prima.
Preavviso per l'italia di qualche giorno, 10gg/2 settimane per l'Europa.
Nelle principali città Italiane ed in Monaco/Montecarlo e San Marino potrai essere mio gradito ospite in una delle mie location di lusso in Milano Roma Firenze Bologna Venezia Padova Pescara Napoli ma solo su appuntamento prenotato e confermato qualche giorno prima.
Ti raggiungo IN TUTTA ITALIA sempre su appuntamento con preavviso.
Mi muovo tra l'Italia e San Marino-Montecarlo-Cannes-Parigi, Zurich-Geneva-Lausanne, e Londra, ma ti posso raggiungere od accompagnare OVUNQUE in Europa & WORLDWIDE.
Per un primo contatto preliminare puoi mandarmi una email, specificando il tipo di incontro che vorresti, in che città, la durata ed una data indicativa. Tieni presente che non controllo le email tutti i giorni, quindi, anche qui, un discreto preavviso sarebbe una cosa ottimale.
Per arginare la massa di indecisi curiosi e perditempo I PERDITEMPO ED I SERIAL CALLER SARANNO SEGNALATI CON RIFERIMENTO E NUMERO DI CELLULARE NELLA SEZIONE BLACKLIST-CLIENTI IN LISTA NERA DEL SITO!
Contattami alla mia mail: [email protected]
PRIMA DI CONTATTARMI VISITA IL MIO SITO PERSONALE, dove troverai tutte le informazioni su di me: tariffe, condizioni, foto ed il mio VIDEO
viptravelgirls.escortbook.com
TARIFFE per l'Italia E CONDIZIONI (prendine atto PRIMA DI CONTATTARMI, Grazie)
Per il primo incontro è richiesto invio di Caparra Confirmatoria del 50% più le mie spese di viaggio per raggiungerti, onde evitare perditempo, malintenzionati ed avere la sicurezza della veridicità e serietà della richiesta. Le spese di viaggio saranno sempre a tuo carico anche per i successivi eventuali appuntamenti.
Accetto prenotazioni in Valuta Digitale (Bitcoin, Ethereum e altre cryptvalute) che avranno la PRIORITA' su tutte le altre. L'operazione è molto semplice, sicura, e tutela la tua privacy e può essere fatta anche in contanti, se non sai cosa siano o come si faccia chiedimi pure e ti darò tutte le spiegazioni del caso.
FEES FOR ITALY
My services are reserved and offered to international upscale high-level and reliable Gentlemen who can afford the best.
I don't cater to the masses.
Only serious enquiries. No bargaining, No discounts.
NO SHORT TIME – NO LAST MINUTE
A 50% deposit + travel expenses for 1st time clients is ALWAYS requested to be sent in advance by Western Union, Moneygram or Cryptocurrency as reservation and booking. RESERVATIONS MADE BY CRYPTOCURRENCY (Bitcoin, Ethereum and others) WILL BE GIVEN PRIORITY.
I'm not able to book a flight or schedule a road trip without a deposit. Also to ensure that I arrive refreshed, I prefer to book my own flights on first class well in advance.
2 o 3h prenotazione minima Escortservice(pomeridiana): 800euro
2 o 3h serali: 1000euro
serata cena e dopocena: 1400euro
overnight: 1600euro
24h: 2000euro
48h/weekend: 3000euro
weekend lungo 3/4gg: 4000euro
Quando mi contatterai dimmi che mi hai vista su TopClass-Escort.com
Contattami con un adeguato preavviso rispetto alla data nella quale mi vorresti incontrare.
Leggi tutte le Recensioni su di me qui: www.recensioniaccompagnatriciescort.com
www.recensioniescortdilusso.com
RICORDATI CHE:
NON MI RENDO DISPONIBILE PER LA MASSA. Preferisco fare pochi incontri selezionando persone educate, distinte e generose, PER QUESTO LE MIE TARIFFE E CONDIZIONI NON SONO NEGOZIABILI. I PERDITEMPO e SERIAL CALLER verranno segnlalati in BLACKLIST-Clienti in Lista Nera
Quando mi chiami dimmi che mi hai visto su TopClass-Escort.com

Olivia TopClass Escort Luxury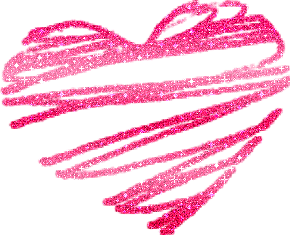 GUARDA I MIEI VIDEO PER GARANZIA FOTO ORIGINALI AL 100%
OLIVIA INTERNATIONAL LUXURY ESCORT & ELITE COMPANION
Top Class Escort International & Luxury Courtesan
Hi Gents I am Olivia Beautiful ans stunning 22yo Italian girl, Internationa Independent Elite Escort and Luxury Courtesan.
I am positive, dynamic, wonderful with people and love having fun, always with just that touch of mischief so suggestive of my exuberant sensuality.
I am cultivated and refined, and bright too – eager for new experiences. With me charme and the sheer power of seduction come together – you can't help but fall for me. With my voluptuous body, perfect figure and eternal smile I am the ideal partner for any gentleman who wants to escape from everyday life.
I can be your companion for anything you could have in mind. Once in the intimacy of the room, I will offer you all kind of services. Everything is possible with me so let me know what's your dream and I will get into it.
I can travel International and visit you EVERYWHERE in Europe and Overseas, with an appropriate notice- Email me an EXACT ENQUIRY place-date-duration.
I am often visiting Paris Strasbourg Cannes Nice Antibes Montecarlo London Zurich Geneva Brussels Istanbul and Overseas: Dubai UAE Hong Kong
50% deposit downpayment + travel expenses to be sent in advance is ALWAYS REQUESTED for 1st time clients as reservation & bookings and to avoid timewasters, deadbeats and non genuine enquiries.
Reservations made by Cryptocurrecy BTC ETH will be given high priority.
I AM REGULARLY TOURING INTERNATIONAL & OVERSEAS: Paris, Strasbourg, Brussels, Istanbul, Dubai, UAE, Tokyo, Hong Kong, Taipei.
I am ALWAYS touring ON PRE SCHEDULED/PRE BOOKED MEETINGS ONLY!!! My meetings will ALL be scheduled and pre-booked by the reliable Gentlemen with notice before my arrival, NO POSSIBILITY of last minute reservations/meetings: all the reservations and booking must be made before I am leaving Europe, I will not be able to accept other reservation and/or last minute once in the city.
Email me with AN EXACT ENQUIRY place-date-duration and/or to know about International and Overseas Tours Dates: [email protected]
As you can see from my VIDEOS my pics are 100% REAL!!
I can travel anywhere in Europe and OVERSEAS by PRIOR AGREEMENTS and with AN APPROPRIATE NOTICE.
MINIMUM BOOKING & NOTICE REQUESTED – NO TOURS, NO LAST MINUTE ENQUIRIES.
I need an EXACT ENQUIRY Place-Date-Duration: [email protected]
50% deposit + Travel Expenses Upfront Payment as Reservation & Booking IS ALWAYS REQUESTED for 1st time Clients. Deposit need to be made in Digital Currency BTC ETH or others.
When you contact me please mention TopClass-Escort.com

Olivia Luxury Escort