topclass Escort Lusso Desenzano Brescia Bergamo Como Varese Stresa Verbania Milano Locarno Mendrisio Lugano
Escort di Lusso a Desenzano Brescia Bergamo Como Varese Stresa Verbania Milano Locarno Mendrisio Lugano
Gallery
MONIA TOP ESCORT LUXURY
Topclass Escort Luxury di Altissimo Livello disponibile su: Desenzano, Brescia, Bergamo, Como, Varese, Stresa, Verbania, Milano, Locarno, Mendrisio, Lugano, Lago Maggiore, Lago di Como, Montecarlo, Cannes, Nizza, St Tropez, Zurigo, Ginevra
Bellissima Giovane Topclass Escort di Lusso Italiana per selezionati Gentlemen Raffinati e Generosi
Ti raggiungo esclusivamente su appuntamento prenotato e confermato con preavviso in TUTTA ITALIA ed Europa, mi muovo infatti tra Italia, Principato di Monaco/French Riviera e Svizzera. Come puoi vedere dalle mie foto sono spesso a Montecarlo, Parigi, Milano e Venezia, con puntate a Roma e Londra.
Nel resto dell'Italia ti raggiungo ovunque solo su appuntamento prenotato e confermato preso con preavviso.
Sono la scelta giusta se vuoi uscire dall'ordinario e regalarti una parentesi di piccante e speciale relax, chiamami e saprò rendere speciale ed indimenticabile il tempo che passeremo insieme! Per una doppia trasgressione sono disponibile anche in Coppia Escort Duo con una amica.
NO TOURS-PRENOTAZIONE MINIMA-NO INCONTRI DI 1 ORA
ANCHE IN ESCORT DUO CON AMICA – SI COPPIE
English spoken
DATA L'ALTA MOLE DI RICHIESTE PER FARE UNA SCREMATURA DEI GENTILUOMINI REALMENTE INTERESSATI AD UN RENDEZ-VOUS PREFERISCO UN PRELIMINARE CONTATTO VIA EMAIL.
SCRIVIMI CON PREAVVISO DI QUALCHE GIORNO A: moniamoreescort@gmail.com
indicandomi un tuo numero telefonico ed istruzioni di ricontatto, ed i dettagli dell'incontrp; per dove ti serve, per quale data, la durata.
ALLE EMAIL GENERICHE, LAST MINUTE E PRIVE DELLE INFORMAZIONI RICHIESTE NON VERRA' DATA RISPOSTA
VISITA IL MIO SITO PERSONALE PER TUTTE LE INFORMAZIONI: Monia More Escort
Leggi tutte le Recensioni su di me qui: www.recensioniaccompagnatriciescort.com
www.recensioniescortdilusso.com
www.recensioniescort.com
RICORDATI CHE:
Avendo come tutti una vita privata e impegni di carattere personale non sono sempre disponibile agli incontri e per mancanza di tempo non controllo le email con regolarità, SCRIVIMI QUINDI CON DIVERSI GIORNI DI PREAVVISO, ti ricontatterò non appena mi sara´ possibile.
Per godere appieno dell´incontro vieni ben curato, in condizioni igieniche impeccabili, ma soprattutto RISPETTOSO E CON ATTITUDINI DA GENTILUOMO.
Avendo molti impegni di carattere professionale viaggio spesso in Italia e all´estero, di conseguenza ho sempre bisogno di una PRENOTAZIONE FATTA CON ADEGUATO PREAVVISO, grazie.
Quando mi chiami dimmi che mi hai visto su TopClass-Escort.com

Monia Top Escort Luxury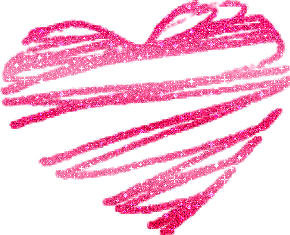 GUARDA I MIEI VIDEO A GARAZIA DI FOTO REALI AL 100%:
MONIA LUXURY TOP ESCORT
Top Class Escort International & Luxury Travel Companion
100% VERIFIED PROFILE
I can travel everywhere in EUROPE to get you in Montecarlo, Cannes, Nice, Paris, Strasbourg, LONDON, Geneva, Lausanne, Montreux, Zurich, Lugano, Berlin, Monaco, Bruxselles, Vienna, Amsterdam, Oslo, Sweden, Denmark, Finland, Madrid, Barcelona, Italy, Turkey, Istanbul and OVERSEAS UAE, Dubai.
Hello dear gentleman. Welcome to my world of passion and desire. I am a high class independent  companion in  Europe. I see myself as a  passion seeker, on exploration to create memorable experiences together. On adventure to escape every day life. I offer GFE for lonely travelers and companionship for those seeking a secret escape.Providing you  with a high standard  in all major cities in Europe or worldwide. I frequently travel to Paris, London, Milan. Catch me next time or fly me to you for a travel date.
Terms for National & International Bookings
To secure booking for all fly-to-you arrangements for 1st time clients, if we have not already met and become acquainted, a deposit of 50% advance payment of my fee is required, plus travel costs that will be calculated on an individual basis.
I will take care of flight bookings in accordance with your requirements. Once you agree on schedule and fare, you can authorize the funding either in BITCOIN (or other digital value) or by bank transfer which is the smoothest solution for both of us. If you dont have a your own digital wallet yet you can do transactions IN CASH by Bitcoin ATM, feel free to ask.
CONTACT
Contacts are reserved to Serious Callers and Upscale Genltlemen ONLY
CONTACT ME DIRECTLY to my email address, ALWAYS WITH AN APPROPRIATE NOTICE, send me an EXACT ENQUIRY place-date-duration. Last minute and generic enquiries will not be returned  moniamoreescort@gmail.com
VISIT MY PERSONAL WEBSITE FOR FEES & TERMS FOR BOOKINGS: www.moniamore.escortbook.com
As you can see from my VIDEO and Selfies my pics are 100% REAL!!

.

I can travel anywhere in Europe, USA, Asia or UAE by PRIOR AGREEMENTS and with AN APPROPRIATE NOTICE.
MINIMUM BOOKING & NOTICE REQUESTED – NO TOURS, NO LAST MINUTE ENQUIRIES.
I need an EXACT ENQUIRY Place-Date-Duration: moniamoreescort@gmail.com
50% deposit + Travel Expenses Upfront Payment as Reservation & Booking IS ALWAYS REQUESTED for 1st time Clients. Deposit can be made in Digital Currency BTC ETH or others.
When you contact me please mention TopClass-Escort.com

Monia Top Escort Luxury