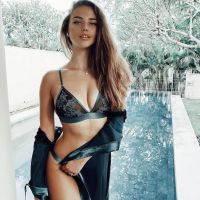 topclass escort di lusso international luxury courtesan paris istanbul
Gallery
TOP CLASS ESCORT DI LUSSO TUTTA ITALIA
Giovane Top Escort di Lusso 23enne ITALIANA, bellissima bionda con occhi verdi come la Giada di cui porto il nome, ti farò girare la testa, non mi dimenticheraì mai più!
Sono una ragazza dolce, disponibile per Gentiluomini di livello educati, puliti e gentili. Ti raggoingo su tutto il territorio nazionale e all'estero, oppure ti aspetto nelle mie Locations in contesti tranquilli e riservati.
Disponibile per i tuoi momenti di relax e trasgressione, serate, cene eventi, viaggi. Assaggiami senza fretta, mettimi come più ti piace… Vieni a conoscermi e non te ne pentirai!!
I miei servizi sono rivolti ad una selezionata ristretta cerchia di Gentiluomini di Alto Livello e generosi.
Non mi propongo alla massa. SI COPPIE.
NO FOTOGRAFI – NO CASTINGS – NO AGENZIE In questo annuncio mi propongo come International Luxury Courtesan, per il mio lavoro da Modella ho già i miei punti di riferimento. Non sono interessata a servizi fotografici e/o pubblicitari di nessun genere, non chiedere, grazie.
Per la prenotazione del nostro tempo insieme è necessario un preavviso di qualche giorno.
IN ITALIA Mi sposto nelle città di Milano, Como, Monza, Desenzano, Brescia, Bergamo, Venezia, Padova, Genova, Firenze, Bologna.
Per il resto dell'Italia potrò raggiungerti con un adeguato preavviso e garanzie nelle seguenti CITTA':
VICENZA TREVISO CONEGLIANO MESTRE BELLUNO JESOLO CORTINA D'AMPEZZO LAGO DI GARDA AOSTA COURMAYEUR ST VINCENT BOLZANO TRENTO GENOVA BOLOGNA REGGIO EMILIA MODENA FERRARA PIACENZA PARMA RIMINI RICCIONE RAVENNA CESENA FAENZA IMOLA FIRENZE SIENA ANCONA PESARO URBINO ASCOLI ROMA NAPOLI SALERNO e tutto il resto dell'Italia e Isole su appuntamento
NO 1h – NO LAST MINUTE
ESTERO: Montecarlo, Cannes, Paris – London – Istanbul – Dubai, Abu Dhabi – Geneva, Zurich, Lugano – Vienna, Monaco – Brussels, Liege, Bruges
Non rispondo a numeri privati – Lasciare SMS se non disponibile, potrei essere impegnata.
Contattami con un adeguato preavviso rispetto alla data nella quale mi vorresti incontrare:  +39-351-1819632
PRIMA DI CONTATTARMI VISITA IL MIO SITO PERSONALE, dove troverai tutte le informazioni su di me: tariffe, condizioni, foto, tutti i miei Video: escortluxurycourtesan.escortbook.com
Leggi tutte le Recensioni scritte dai clienti su di me scorrendo in fondo a questa pagina oppure qui: www.recensioniaccompagnatriciescort.com   www.recensioniescort.com
Quando mi chiami dimmi che mi hai visto su TopClass-Escort.com

Giada TopClass Escort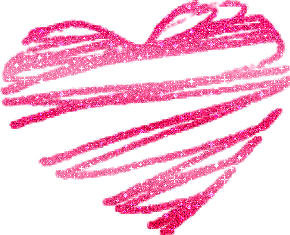 GUARDA I MIEI VIDEO A GARAZIA DI FOTO REALI AL 100%:
LUXURY ESCORT ITALY
Giada Topclass Escort – International Luxury Courtesan Paris Dubai Istanbul
A warm welcome to my ad. My name is Giada and I am a young 23yo  International independent elite escort girl for the gentleman with high expectations. I live in the beautiful Italy and offer an escort service of absolute top class.
The services I offer are exquisite and memorable. I fulfill your most secret desires with full dedication and passion, because only a satisfied customer gives me pleasure.
Visit my personal website to see all details about me: pics, my latest VIDEOS, fees and terms for bookings:
escortluxurycourtesan.escortbook.com
Contact me with an appropriate notice
I AM REGULARLY TOURING INTERNATIONAL & OVERSEAS: Paris, London, Istanbul, Dubai, UAE, Tokyo, Hong Kong, Taipei.
I am ALWAYS touring ON PRE SCHEDULED/PRE BOOKED MEETINGS ONLY!!! My meetings will ALL be scheduled and pre-booked by the reliable Gentlemen with notice before my arrival, NO POSSIBILITY of last minute reservations/meetings: all the reservations and booking must be made before I am leaving Europe, I will not be able to accept other reservation and/or last minute once in the city.
Email me with AN EXACT ENQUIRY place-date-duration and/or to know about International and Overseas Tours Dates
emails with generic enquiries and no place-date-duration indications WILL NOT BE RETURNED
My dates will ALL be scheduled by the reliable Gentlemen with notice before my arrival, NO POSSIBILITY of last minute reservations/meetings. I will meet with the interesting man and will not let him be bored!
Hello and welcome to my profile, just to give you a hint about who I am and what to expect if you decide to meet me, to arouse your senses, your imagination and desire even before seeing each other in person in an intimate surroundings.
I am an Elite International companion, a true Lady, in all the meanings of the word, I am that someone you have been looking for for a very long time, that someone you were sure it doesn't exit anymore: elegant, refined, classy, educated, yet free spirited and wild. I like the classic-elegant appearance and I am always paying attention on what I am wearing. I am not into strong colors or dramatic dress cuts, statement hairstyle or flashy shoes. I prefer subtle elegance something of a refined taste, something that invites you to discover me slowly and softly…..
You are welcome to contact me
or call me on my mobile WITH AN EXACT ENQUIRY PLACE-DATE-DURATION
1 or 2 WEEKS NOTICE ARE MANDATORY- NO LAST MINUTE
When you contact me please mention TopClass-Escort.com

Giada TopClass Escort