top class escort di lusso milano-clarissa vip escort-annunci escort milano
Gallery
CLARISSA TOP ESCORT MILANO
Ciao sono Clarissa, splendida, elegante e giovanissima 23enne ITALIANA!!!
Quello che vedi sarà ciò che troverai… Stuzzicante, peperina e, naturalmente, sensuale e partecipativa, ti troverai bene in mia compagnia, renderò unico ed indimenticabile ogni incontro con un'atmosfera ricca di complicità, saprò subito metterti a tua agio.
Offro servizio escorting di alto livello, rivolto ESCLUSIVAMENTE a uomini educati e distinti.
Sono solare, affascinante e incredibilmente elegante, sono amante del buon vivere e apprezzo follemente la passione in ogni sua forma. Il tempo che trascorrerai con me, poco o tanto, sarà indimenticabile!
Chiedo ed offro le massime CORRETTEZZA, PRIVACY e non da ultimo igiene personale.
Sono quella delle foto così come mi vedi, ma più bella nel vivo! Garantisco l'originalità delle foto ,vieni a conoscermi e non ti pentirai di avermi scelta fra tante!
Per il servizio ESCORT-HOTEL ,CENE O TUO DOMICILIO gradirei un avviso di almeno due o tre giorni!
NON HO UNA BASE FISSA MA TI RAGGIUNGO DOVE VORRAI SIA IN ITALIA CHE ALL'ESTERO SOLO ED ESCLUSIVAMENTE SU APPUNTAMENTO PRENOTATO E CONFERMATO CON QUALCHE GIORNO DI PREAVVISO.
Per questa ragione sono IMPOSSIBILITATA  a fare richieste LAST MINUTE
NO INCONTRI DI 1 ORA
ANCHE IN ESCORT DUO CON AMICA – SI COPPIE
English spoken
Visita il mio sito personale per vedere tutte le informazioni su di me, le mie bellissime foto, i miei VIDEO e come prenotare il tuo appuntamento:
Chiamami al +39-351-2742190
Leggi tutte le Recensioni su di me qui: www.recensioniaccompagnatriciescort.com
Quando mi chiami dimmi che mi hai visto su TopClass-Escort.com

Clarissa Top Class Escort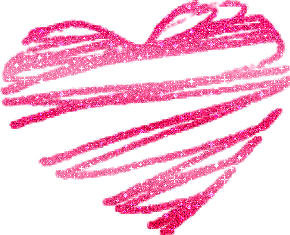 CLARISSA TOP ESCORT MILANO
Top Class Escort International & Luxury Travel Companion
I am Clarissa a beautiful Italian Top Class Escort and I like to have some great time with men.
My blond hair,  full red lips, perfect shaped bosom and long smooth legs makes me stand apart from rest of girls. I look like just any other Victoria Secret model: my figure is that good.
If you are looking for a chilling out session with intense love making, then I am perfect for you. I can take you to coolest pubs, discs and night-cafes to indulge you in playful sin. You can take me out after office hours, celebrate any special occasion or have a blast in weekend nights.
I am best suited for all those events. Later, you can have a rocking time in bed. I am expert in Elite Escort Service and can lock lips with you for an hour. My love session is a combination of whole bbj, massage and finally coupling in multiple KS positions including A Level. I will satisfy your desire in a way that no other girl can do it; not even your wife.
VISIT MY PERSONAL WEBSITE FOR MORE PICS, VIDEO, DETAILS ABOUT ME AND TERMS FOR BOOKINGS.:
When you contact me please mention TopClass-Escort.com

Clarissa Top Class Escort