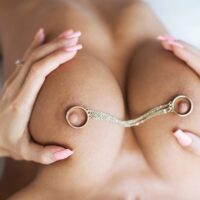 topclass escort milano international luxury courtesan
Gallery
SOLEIL TOP ESCORT LUSSO TUTTA ITALIA
Ciao mi chiamo Soleil e sono una giovane Top Class Escort Italiana, una bellezza naturale e prorompente che fa si che io non passi inosservata, con splendidi occhi verdi, fisico al Top.
Mi propongo a te per un Escortservice di Lusso, allietando con la mia giovane e fresca bellezza, raffinatezza e classe i tuoi momenti di relax di qualità. Potremmo rilassarci insieme durante: pomeriggi, serate cena e dessert, overnight, weekend, viaggi e tempo libero.
Ti accompagno con la mia bellissima ma Chic e Ricercata presenza, anche con funzione di interprete (parlo correttamente Inglese e Francese), in occasione di tempo libero, relax, eventi, convegni, fiere.
Sono disponibile anche in Coppia Escort ed Escort Duo per Lesbo Show e Threesome.
I miei servizi sono rivolti ad una selezionata ristretta cerchia di Gentiluomini di Alto Livello e generosi.
Non mi propongo alla massa. SI COPPIE.
Per la prenotazione del nostro tempo insieme è necessario un preavviso di qualche giorno.
NO INDECISI – NO DIFFIDENTI – NO SERIAL CALLER! Non mi telefonate per farmi perdere tempo: so riconoscere subito i curiosi e gli indecisi, e tanto non vi darò nessun appuntamento!!
Risparmiatevi la perdita del vostro ma soprattutto del MIO tempo, grazie!!!
Mi sposto nelle città di Milano, Como, Monza, Desenzano, Torino, Genova, Firenze, Bologna, Roma, Pescara, Napoli (in queste città puoi essere mio gradito ospite per escortservice o sessioni BDSM) Brescia Bergamo Venezia Padova.
Per il resto dell'Italia potrò raggiungerti con un adeguato preavviso e garanzie nelle seguenti CITTA':
VICENZA TREVISO CONEGLIANO MESTRE BELLUNO JESOLO CORTINA D'AMPEZZO LAGO DI GARDA AOSTA COURMAYEUR ST VINCENT BOLZANO TRENTO GENOVA BOLOGNA REGGIO EMILIA MODENA FERRARA PIACENZA PARMA RIMINI RICCIONE RAVENNA CESENA FAENZA IMOLA FIRENZE SIENA ANCONA PESARO URBINO ASCOLI ROMA NAPOLI SALERNO e tutto il resto dell'Italia e Isole su appuntamento
NO 1h – NO LAST MINUTE – NO TOURS
ESTERO: Geneva, Zurich, Lugano – Montecarlo, Cannes, Paris – Vienna, Monaco – Brussels, Liege – London
Non rispondo a numeri privati – Lasciare SMS se non disponibile, potrei essere impegnata.
TARIFFE per l'Italia E CONDIZIONI (prendine atto PRIMA DI CONTATTARMI, Grazie)
Per il primo incontro è richiesto invio di Caparra Confirmatoria del 50% più le mie spese di viaggio per raggiungerti, onde evitare perditempo, malintenzionati ed avere la sicurezza della veridicità e serietà della richiesta. Le spese di viaggio saranno sempre a tuo carico anche per i successivi eventuali appuntamenti.
Accetto anche prenotazioni in Valuta Digitale (Bitcoin, Ethereum e altre cryptvalute) che avranno la PRIORITA' su tutte le altre. L'operazione è molto semplice, sicura, e tutela la tua privacy e può essere fatta anche in contanti, se non sai cosa siano o come si faccia chiedimi pure e ti darò tutte le spiegazioni del caso.
FEES FOR ITALY
My services are reserved and offered to international upscale high-level and reliable Gentlemen who can afford the best.
I don't cater to the masses.
Only serious enquiries. No bargaining, No discounts.
NO SHORT TIME – NO LAST MINUTE
A 50% deposit + travel expenses for 1st time clients is ALWAYS requested to be sent in advance by Western Union, Moneygram or Cryptocurrency as reservation and booking. RESERVATIONS MADE BY CRYPTOCURRENCY (Bitcoin, Ethereum and others) WILL BE GIVEN PRIORITY.
I'm not able to book a flight or schedule a road trip without a deposit. Also to ensure that I arrive refreshed, I prefer to book my own flights on first class well in advance.
TELEFONAMI AL:
+393512678489
Se trovi spento o squilla a vuoto potrei essere impegnata, in tal caso ti chiederei di inviarmi un SMS con tua richiesta e/o istruzioni di contatto e ti richiamerò, grazie
O inviami una mail con adeguato preavviso e con la tua precisa richiesta data/ora/durata dell'incontro che vorresti ed il tuo contatto telefonico:
RICORDATI CHE:
Avendo come tutti una vita privata e impegni di carattere personale non sono sempre disponibile. In ogni caso se non potessi risponderti lasciami un sms, ti ricontatterò non appena mi sara´ possibile.
Per godere appieno dell´incontro vieni ben curato, in condizioni igieniche impeccabili, ma soprattutto RISPETTOSO E CON ATTITUDINI DA GENTILUOMO.
Avendo molti impegni di carattere professionale viaggio spesso in Italia e all´estero, di conseguenza ho sempre bisogno di una PRENOTAZIONE FATTA CON ADEGUATO PREAVVISO, grazie.
Quando mi chiami dimmi che mi hai visto su TopClass-Escort.com

Soleil Top Escort Luxury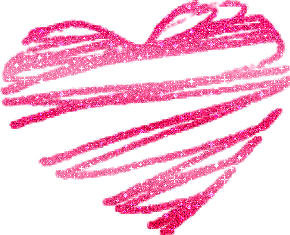 SOLEIL INTERNATIONAL TOP ESCORT & LUXURY COURTESAN
Top Class Escort International & Luxury Travel Companion
I am Soleil, 26yo Italian girl: I am an international independent luxury escort who is available for all your companionship needs. As an exclusive courtesan I provide only the best that can be offered.
Stunning figure, real beauty with long natural hair. Fun escort girl with full of energy. Available for Incall & Outcall escort service.
Measurements:   32D-24-34
Bra/cup size:   32D (70D)
Height:   5 ft 9 in (1.75 m)
Beautiful, sensual, seductive, charming … I have many other advantages.
So if you value your time and want to spend it in a really luxurious company with a young, elegant woman at a high level for sure I will not disappoint you.
My pictures are 100% real and I even look better in person. I have sexy fit body and a very pretty face so if you feeling naughty and want to have some fun you wont regret spending time with me.
Inviting me to a business meeting or a nice dinner you can be sure that other men will envy you my company, and when you desire to take the life of what is best, mysterious and sublime .. you'll be sure of that drew from a real pleasure.
Contact me with an appropriate notice with an exact enquiry PLACE-DATE-DURATION:
I AM REGULARLY TOURING INTERNATIONAL & OVERSEAS: Paris, London, Dubai, UAE, Tokyo, Hong Kong, Taipei.
ENQUIRY BY EMAIL FOR INTERNATIONAL FEES.
As you can see from my VIDEO and Selfies my pics are 100% REAL!!
I can travel anywhere in Europe and OVERSEAS by PRIOR AGREEMENTS and with AN APPROPRIATE NOTICE.
MINIMUM BOOKING & NOTICE REQUESTED – NO TOURS, NO LAST MINUTE ENQUIRIES.
I need an EXACT ENQUIRY Place-Date-Duration: soleildeluxeescort@gmail.com
50% deposit + Travel Expenses Upfront Payment as Reservation & Booking IS ALWAYS REQUESTED for 1st time Clients. Deposit need to be made in Digital Currency BTC ETH or others.
When you contact me please mention TopClass-Escort.com

Soleil Top Escort Luxury