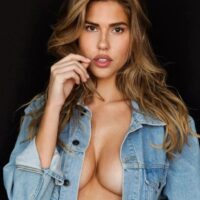 topclass escort di lusso milano annunci escort di lusso a milano
Stefanie TopClass Escort di Altissimo Livello
Gallery
STEFANIE TOP CLASS ESCORT VIP
Ciao gentile visitatore, sono Stefanie, una Esclusiva Top Class Escort di Lusso di Alto livello solo per Gentiluomini distinti.
Bellissima 25enne Italiana, Non mi propongo alle masse.
Disponibile in contesti social di assoluta classe, raffinatezza e discrezione per pomeriggi, serate, cene, eventi, vacanze, viaggi, congressi, fiere.
Bellissima International Escort,offro un Esclusivo Servizio Escort di Alta Classe
SOLO PER GENTLEMEN DI ELEVATISSIMO LIVELLO  SOCIOECONOMICO,ESCLUSIVAMENTE SU APPUNTAMENTO PRENOTATO E CONFERMATO 2 o 3 GIORNI PRIMA
NO LAST MINUTE-NO "1 oretta"
Non ho base fissa ma ti raggiungo io spostandomi in: Milano, Como, Lago di Como, Bellagio, Lago di Garda, Desenzano, Lodi, Brescia, Bergamo, Monza, Genova, Padova, Venezia, Bologna, Firenze, Siena, Rimini, Roma, Ancona, Napoli, Salerno, Bari
Nelle città estere mi trovi in Svizzera, Francia, Cannes, Montecarlo, Londra. Viaggio in TUTTA EUROPA e WORLDWIDE
Fote vere al 100%, visita il mio sito per trovare tutte le informazioni su di me e vedere il mio Video!
Contattami telefonicamente con un adeguato preavviso rispetto alla data nella quale mi vorresti incontrare.
Telefonami al +393426603841
Se non dovessi rispondere o fosse spento inviami gentilmente un SMS di presentazione con la tua richiesta ed istruzioni di contatto.
Leggi tutte le Recensioni su di me qui: www.recensioniescortdilusso.com
Quando mi chiami dimmi che mi hai visto su TopClass-Escort.com

Stefanie Top Class Escort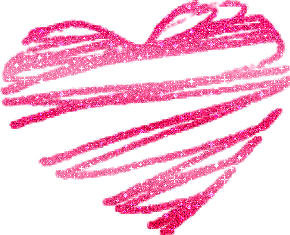 STEFANIE TOPCLASS ESCORT VIP
Top Class Escort International & Luxury Travel Companion
Hi Gentleman and thanks for your interesting in me. Please take your time to read my little intro: I am Stefanie, a 26yo LUXURY International Independent Top Class Escort and Model. I am based in Italy and worldwide travel.
I am young, nice and smart. I like cats, champagne, sexy lingerie and watching scary movies, and of course I love having sex of all kinds. I can't resist reliable, liberal and clever men, and I am also a smooth speaker, so if you're looking for an escort girl in Milan for a night I'd be glad to keep company to you.
My company and services are for no short time, also ABSOLUTELY no last minute meetings: I can visit you by prior agreements with notice ONLY!! I don't have an home city in which I am based, I am not based in Milan or elsewhere, I'm not in the city where you are "par hazard": I'm visiting upscale and reliable Gentlemen throughout Italy, Europe and Worldwide on demand, by prior agreements with an appropriate notice ONLY!! Be sure to contact me early in order to place you reservation in time.
Travel Expenses ARE NOT included in my fees.
The ultimate Girlfriend experience, the perfect escape, just euphemisms for something so deliciously indescribable and I want to invite you to share it in my paradise.
Passionately yours… Luxury Stefanie XXX
When you contact me please mention TopClass-Escort.com

Stefanie Luxury Escort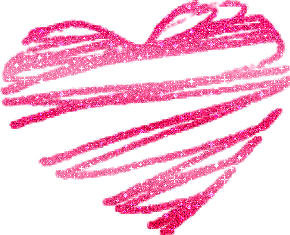 WARNING:
TO FOREIGNERS PEOPLE WHO WANT TO FIX MEETINGS IN ITALY (AND ABROAD ALSO) PLEASE READ THE FOLLOWING:
DUE THE LARGE AMOUNT OF FOREIGNER TIMEWASTERS and USELESS PEOPLE THAT CONTACT ME WASTING MY TIME PRETENDING TO NOT UNDERSTAND AND/OR NOT READING MY TERMS FOR BOOKINGS, DISRESPECTFULLY FOR ME, MY TIME AND MY WORK NOW I AM SPEAKING CLEARLY:
1) I NEED   N O T I C E !!!! NO NOTICE —> NO ANSWER TO YOUR ENQUIRY and most of all NO MEETING!!!
2) DEPOSIT HAS TO BE SENT IN DIGITAL CURRENCY !!!  INTERNATIONAL SEPA WIRE TRANSFER ALSO AVAILABLE AT MY DISCRETION.
YOU DONT HAVE A DIGITAL WALLET YET? IF YOU ARE REALLY INTERESTED IN MAKING A RESERVATION FEEL FREE TO ASK HOW TO DO AND I WILL GIVE YOU ALL THE INFOS & DETAILS.
BOTH BEFORE THAN ONCE YOU ARE IN ITALY YOU CAN DO TRANSACTION EASILYBY CREDIT CARD OR  IN CASH BY BITCOIN ATM ALL OVER THE WORLD and/or SETUP YOUR OWN WALLET IF YOU GIVE ME ENOUGH NOTICE.
YOU DONT FEEL CONFORTABLE IN 2020s PROGRESS?
YOU DONT HAVE TIME FOR THAT?
YOU THINK THAT BITCOIN IS COMPLICATED TO FIT IN AS WELL?
YOU HAVE OTHER OBJECTIONS AND/OR EXCUSES?
WELL I HAVE A SOLUTION FOR YOU: DONT CONTACT ME AT ALL!!!
NO DEPOSIT —> NO MEETING!!
3) DEPOSIT COULD BE ALSO SENT BY CREDIT CARD ONCE YOU ARE IN ITALY, FEEL FREE TO ASK. DEPOSIT TO BE SENT IN BITCOIN IS MANDATORY IF I HAVE TO TRAVEL VISITING YOU OUTSIDE ITALY and/or EUROPE.
IF YOU DONT READ, UNDERSTAND AND/OR ACCEPT MY TERMS FOR BOOKINGS DON'T CONTACT ME AT ALL BECAUSE I WILL NOT LET YOU WASTE MY TIME IN ANY WAY