luxury escort di super lusso esclusiva milano como roma bologna firenze
luxury escort di super lusso esclusiva milano como roma bologna firenze
ILARIA TOPCLASS ESCORT ALTISSIMO LIVELLO
TOPCLASS ESCORT DI LUSSO IN TUTTA ITALIA MILANO BOLOGNA FIRENZE ROMA  Posso spostarmi su:
MILANO – ROMA – BOLOGNA – FIRENZE – NAPOLI – COMO – LAGO DI COMO – LAGO DI GARDA – PADOVA – VENEZIA – BELLAGIO – GENOVA – PORTOFINO
TI RAGGIUNGO IN TUTTA ITALIA SOLO SU APPUNTAMENTO PRENOTATO E CONFERMATO CON PREAVVISO
FOTO ORIGINALI AL 100%
Scorri a fondo pagina per vedere i VIDEO
Sono ILARIA, bellissima e giovane Top Class Escort di Lusso ITALIANA, 26 anni, Esclusiva Accompagnatrice Internazionale solo per Gentiluomini di Classe e di rilievo socioeconomico.
Vera e REALE sono così come mi vedi in foto, l'autenticità delle quali è GARANTITA AL 100% dai miei VIDEO e dai miei selfies. Ti raggiungo esclusivamente su appuntamento prenotato e confermato con preavviso in Tutta Europa, mi muovo infatti tra Italia, Principato di Monaco e Svizzera. Come puoi vedere dalle mie foto sono spesso a Montecarlo, Parigi, Milano e Venezia, con puntate a Roma e Londra..
Per una doppia trasgressione sono disponibile anche in Coppia Escort Duo con una amica.
Dove mi puoi trovare:   Non ho base fissa. Mi muovo raggiungendoti tra MILANO – ROMA – BOLOGNA – FIRENZE – NAPOLI – COMO – LAGO DI GARDA – PADOVA – VENEZIA – LAGO DI COMO – BELLAGIO – GENOVA – PORTOFINO ed in TUTTA ITALIA solo su appuntamento prenotato e confermato con preavviso di qualche giorno
Nelle città principali potrai essere mio gradito ospite.
Sempre solo su appuntamento sono disponibile a spostarmi anche in TUTTA ITALIA raggiungendo anche in Sardegna, Sicilia e Isole.
ESTERO: Svizzera, Montecarlo, Cannes, Parigi, Londra, Austria, Istanbul, UAE, Dubai.
PREFERISCO UN PRELIMINARE CONTATTO TRAMITE EMAIL.
contattmi all'indirizzo sotto indicando:
– tuo nome e numero di telefono
– la città dell'incontro, la data e la durata dell'incontro
ALLE EMAIL SENZA SUDDETTE INFORMAZIONI NON VERRA' DATA RISPOSTA.
IL MIO SITO PERSONALE: Ilaria Luxury
Leggi tutte le Recensioni su di me qui: www.recensioniescortdilusso.com
Quando mi chiamerai dimmi che mi hai visto su TopClass-Escort.com

Ilaria Top Class Escort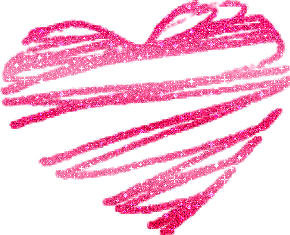 ILARIA LUXURY ESCORT VIP
Hello Gentlemen, I am Ilaria, 26yo luxurious escort girl from Italy. My slender figure, elastic natural breasts and a very friendly character make me a favorite of every reliable Gentleman who wants the best in life and can afford it!. I stand in a stunning figure because I do fitness every day. In the past, I was engaged in dancing and swimming. Now I maintain my body in great shape, visiting the gym.
I also diligently cares for myself. My hair, skin and nails are always in perfect condition.
You will see how adorable I am. I am very honest and open-minded. Therefore, I will definitely try to make our meeting sincere and passionate. Also, I am very cheerful and loving.
I can travel to visit you EVERYWHERE in Italy and International in UE and Oversea (Dubai, Tulum) BY PRIOR AGREEMENTS and WITH AN APPROPRIATE NOTICE.
Enquiry for International Fees & different accomodations.
As an International Independent Luxury Courtesan I don't cater to the masses and offer the highest standard in Escortservice.
Email me at
with an EXACT ENQUIRY date-place-duration and your mobile number.
When you contact me please mention TopClass-Escort.com

Ilaria Luxury Escort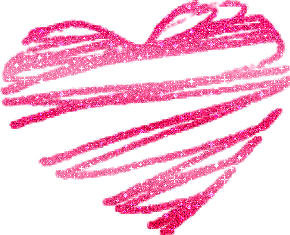 WARNING:
TO FOREIGNERS PEOPLE WHO WANT TO FIX MEETINGS IN ITALY (AND ABROAD ALSO) PLEASE READ THE FOLLOWING:
DUE THE LARGE AMOUNT OF FOREIGNER TIMEWASTERS and USELESS PEOPLE THAT CONTACT ME WASTING MY TIME PRETENDING TO NOT UNDERSTAND AND/OR NOT READING MY TERMS FOR BOOKINGS, DISRESPECTFULLY FOR ME, MY TIME AND MY WORK NOW I AM SPEAKING CLEARLY:
1) I NEED   N O T I C E !!!! NO NOTICE —> NO ANSWER TO YOUR ENQUIRY and most of all NO MEETING!!!
2) DEPOSIT HAS TO BE SENT IN DIGITAL CURRENCY !!!  INTERNATIONAL SEPA WIRE TRANSFER ALSO AVAILABLE AT MY DISCRETION.
YOU DONT HAVE A DIGITAL WALLET YET? IF YOU ARE REALLY INTERESTED IN MAKING A RESERVATION FEEL FREE TO ASK HOW TO DO AND I WILL GIVE YOU ALL THE INFOS & DETAILS.
BOTH BEFORE THAN ONCE YOU ARE IN ITALY YOU CAN DO TRANSACTION EASILYBY CREDIT CARD OR  IN CASH BY BITCOIN ATM ALL OVER THE WORLD and/or SETUP YOUR OWN WALLET IF YOU GIVE ME ENOUGH NOTICE.
YOU DONT FEEL CONFORTABLE IN 2020s PROGRESS?
YOU DONT HAVE TIME FOR THAT?
YOU THINK THAT BITCOIN IS COMPLICATED TO FIT IN AS WELL?
YOU HAVE OTHER OBJECTIONS AND/OR EXCUSES?
WELL I HAVE A SOLUTION FOR YOU: DONT CONTACT ME AT ALL!!!
NO DEPOSIT —> NO MEETING!!
3) DEPOSIT COULD BE ALSO SENT BY CREDIT CARD ONCE YOU ARE IN ITALY, FEEL FREE TO ASK. DEPOSIT TO BE SENT IN BITCOIN IS MANDATORY IF I HAVE TO TRAVEL VISITING YOU OUTSIDE ITALY and/or EUROPE.
IF YOU DONT READ, UNDERSTAND AND/OR ACCEPT MY TERMS FOR BOOKINGS DON'T CONTACT ME AT ALL BECAUSE I WILL NOT LET YOU WASTE MY TIME IN ANY WAY